Vibration / Logistics / Packaging
KCL supports testing and analysis in the area of reliability, including vibration and environment testing of automobiles, railroads, ship components and lithium secondary batteries. We also perform evaluation of the transport safety of packaging materials in order to support industries' efforts to enhance technology and quality.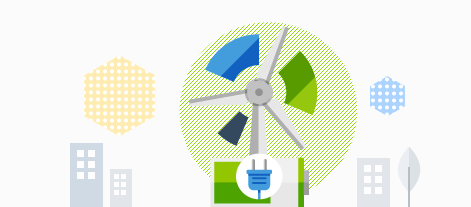 Vibration, environment
Testing of the performance and reliability of automobile interior and exterior components and modules in accordance with automotive standards such as MS, GMW, ES and ESS.
VOC and formaldehyde analysis, fogging test and odor test on automotive interior components
Support for testing for the development of eco-friendly automotive systems including electric vehicles, hybrid motors, mid and large sized battery packs
Test certified by UN for lithium-ion batteries
Test accredited by KOLAS in accordance with KS R 9144 (Test methods for vibration of parts of railway rolling stock)
Test accredited by KOLAS according to MIL standards, such as MIL-STD-810F, MIL-STD-167 of military supplies
Certification testing based on KR, DNV, Lloyd, BV of shipbuilding parts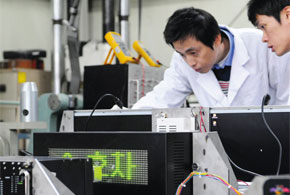 Transportation, logistics
Certification testing of packaged cargo according to the standards of ISTA (International Safe Transit Association)
Evaluation of transport safety of medical devices for CE certification
Testing and evaluation of packaging and transportation in accordance with ASTM and JIS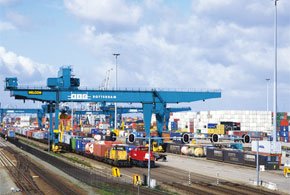 Packaging
Property testing of packaging materials such as packaging boxes, pallets, adhesive tapes
Packaging containers for hazardous materials for air transportation: Testing and evaluation in accordance with IATA DGR
Waste packaging
- Testing of containers for medical wastes, inspection of ratio of packaging space, inspection of number of packaging per item, inspection of packaging material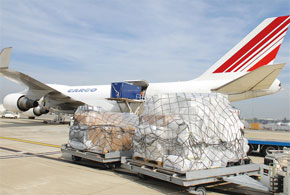 Paper
Testing and safety evaluation of functional paper products such as tissue paper, VCI paper
Testing and evaluation of industrial paper, sanitary paper, leaflet paper, wallpaper, etc.